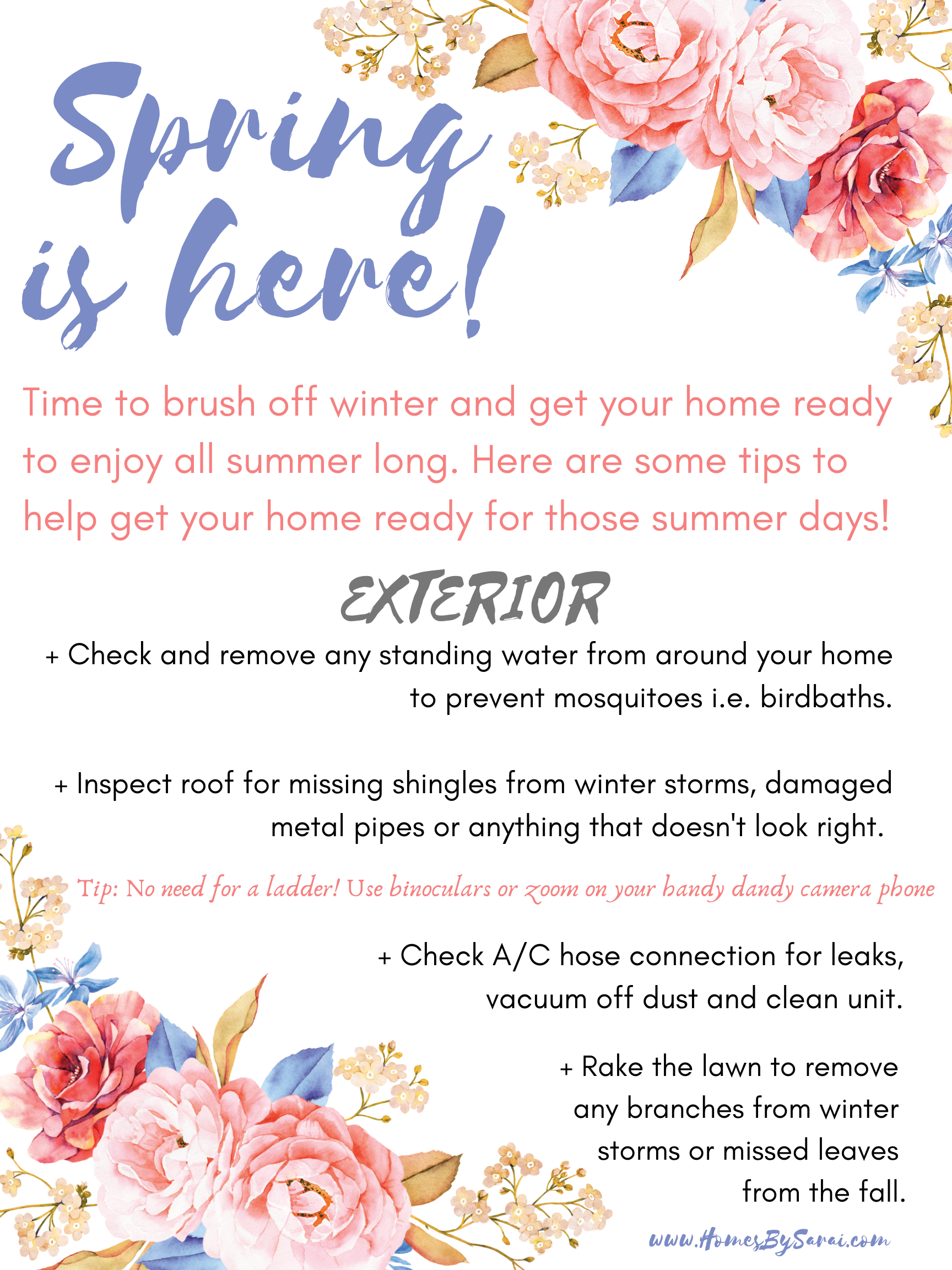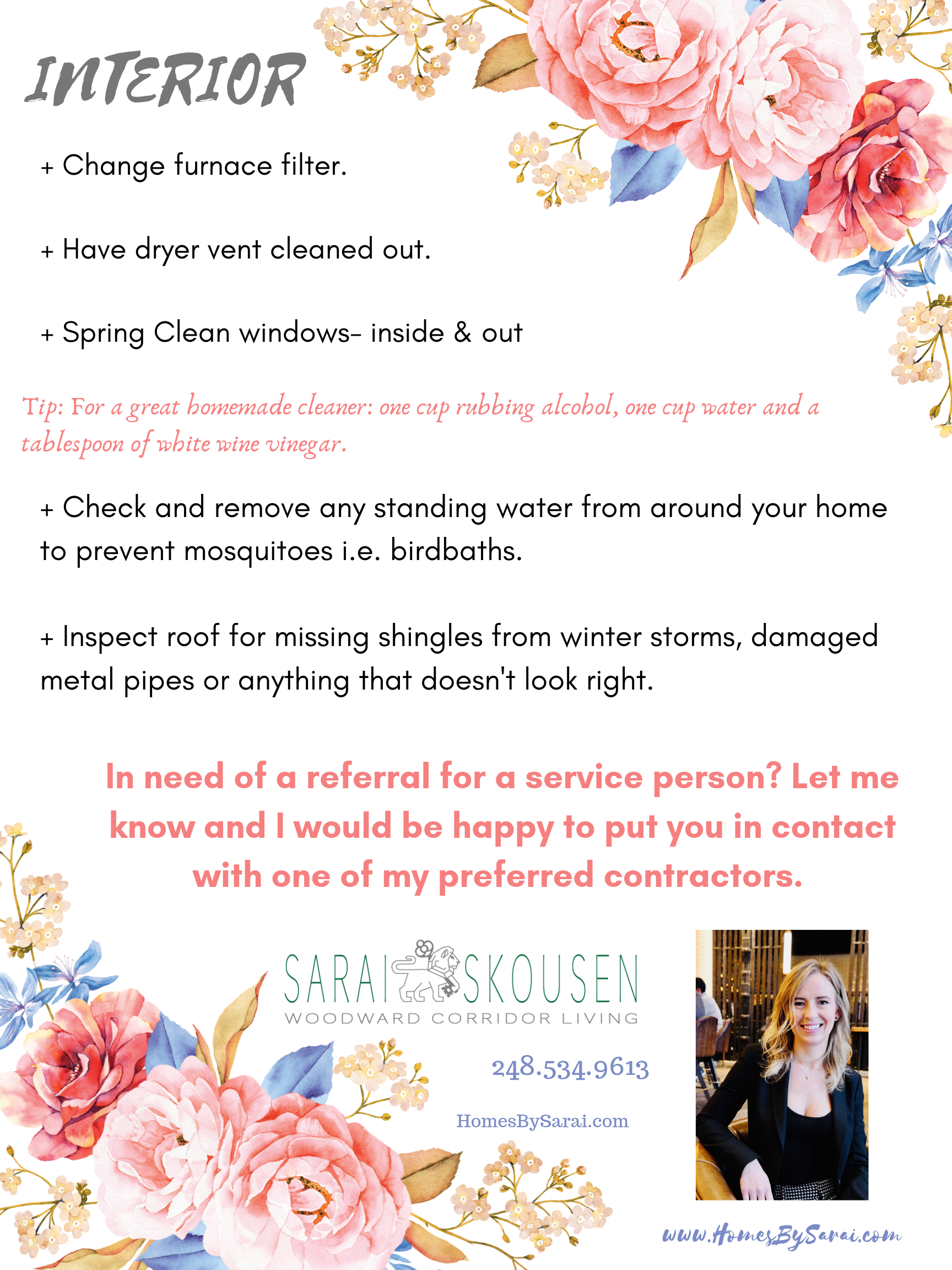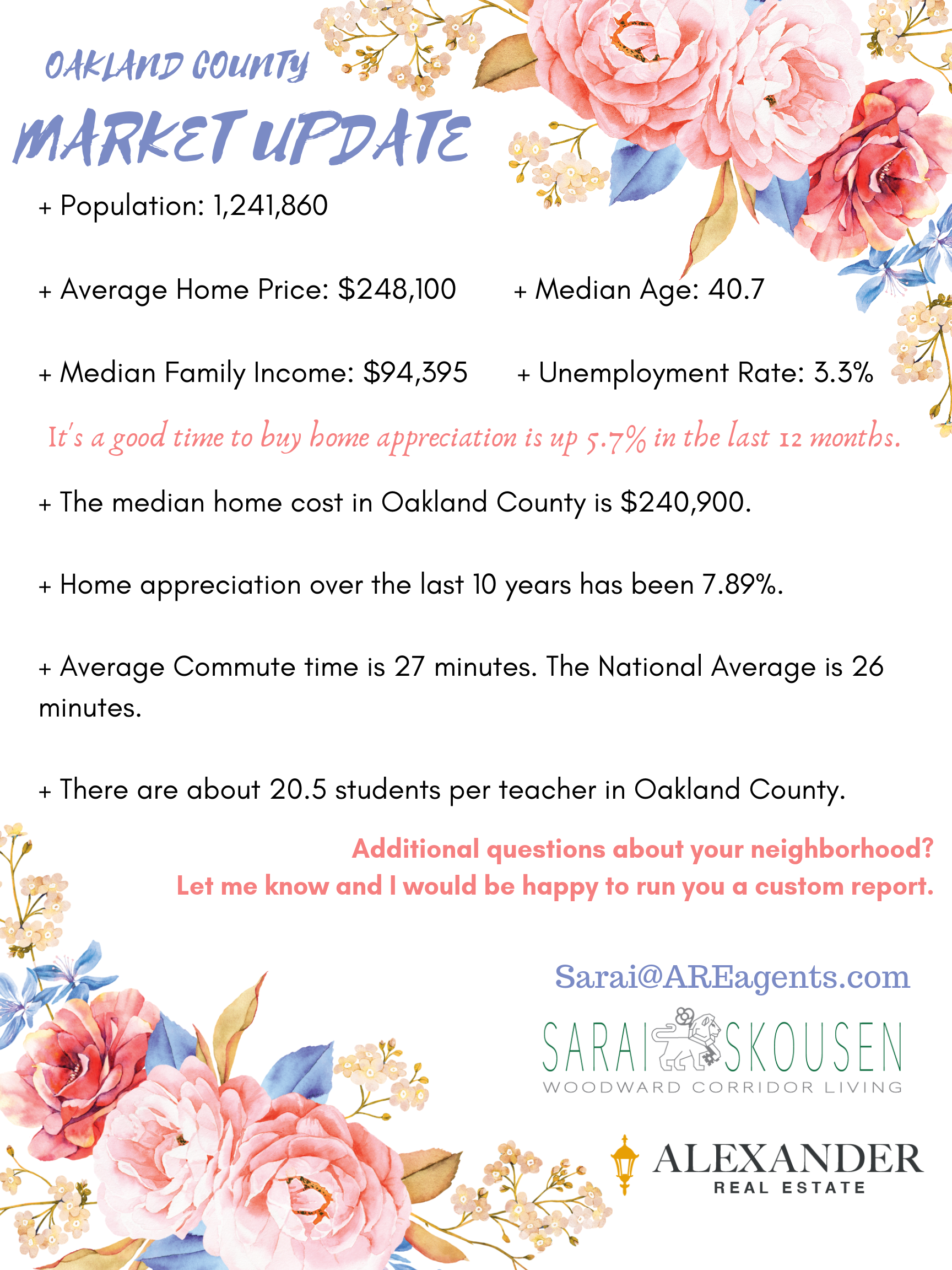 Time to brush off winter and get your home ready to enjoy all summer long. Here are some tips to help get your home ready for those summer days!
+ Clean gutters & downspouts after last frost has passed.
+ Check and remove any standing water from around your home to prevent mosquitoes i.e. birdbaths and such.
+ Inspect roof for missing shingles from winter storms, damaged metal pipes or anything that doesn't look right. No need for a ladder! Use binoculars or zoom on your handy dandy camera phone.
+ Change air filter. Check A/C hose connection for leaks, vacuum off dust and clean unit.
+ Check all pipe & hose connections, i.e. washing machine hose for cracks, bulges or dampness.
+ Have dryer vent cleaned out.
+ Spring Clean windows- inside & out- a great homemade cleaner is 1 cup rubbing alcohol, one cup water and a tablespoon of white wine vinegar.
+ Check screen doors & windows for rips from winter storms. Home Depot has easy DIY screen repair kits.
+ Rake the lawn to remove any branch from winter storms or missed leaves from the fall.
+ Check basement concrete walls for cracks. Cracks start bottom up, look at the start (bottom) of any crack for water that could be coming in from outside and properly seal.